ABOUT KRISSY ADAMS
Krissy Adams is a registered dietitian and nutritionist, highly sought after wellness coach, author and plant-based nutrition expert with a decade of experience helping women from around the world transform their bodies and lifestyles. After struggling with an eating disorder as a teenager and facing body image issues for most of her life, Krissy decided to take her health in her own hands through nutrition and a balanced lifestyle. Her journey has inspired her to help women struggling with body image and low self-esteem to feel confident, healthy and beautiful. As a health professional, she commits herself to putting her clients' well being first while helping them reach and maintain their goals through a balanced and sustainable lifestyle that fits their individual needs. Her specialties are plant­-based nutrition, women's nutrition, wellness coaching and media relations. Krissy is especially passionate about the health benefits of making more plant-based choices through her blog and e-books offered at www.plantpoweredlifestyle.com. She enjoys giving health and nutrition tips, sharing her personal journey, and creating delicious plant-based recipes the whole family can enjoy.
Success Stories
"Krissy is someone that I could always trust and that I always felt comfortable going to when I needed help or a little encouragement. I grew up with poor self-esteem and I was always putting myself down. She taught me to love my body and to be proud of my accomplishments.
Seeing Krissy was the best decision I have ever made. If you're looking for someone to help you reach your goals in a positive, supportive environment, Krissy is your best bet."
"Krissy for helping me become the person I never thought I could become"
"Coming up to the 7-month mark, I am down 30 lbs, over 25 inches (that's over 2 feet!) down all over, and almost 10% body fat. I can do real pushups, and have truly fell in love with fitness and it's challenges! ALL thanks to Krissy and her realistic goals, consistent coaching and support, and willingness to help YOU! THANK YOU KRISSY!!!"
CHECKOUT SOME OF MY NEW PHOTOS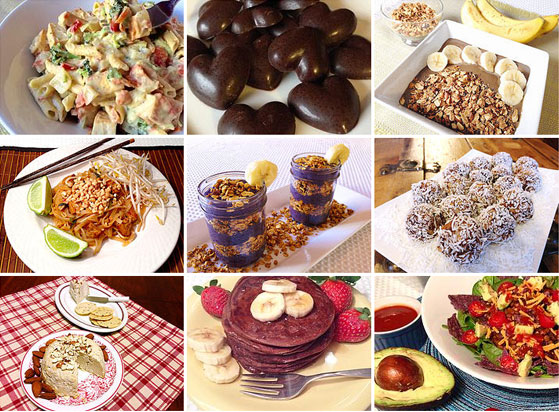 PLANT POWERED LIFESTYLE
Are you looking to make more plant-based choices but are unsure where to start? Perhaps you are interested in learning more about the health benefits of plant-based nutrition? Or maybe you are you looking for nutritious, delicious and easy recipes to spice up your dinner table. Join Krissy's Plant Powered Lifestyle community for inspiring nutrition tips and mouthwatering healthy recipes the whole family can enjoy. Let Krissy show you how to incorporate healthy versions of your favorite foods in your day and discover how making more plant-based choices can not only be easy – it can make you look and feel amazing! Follow Krissy's Plant Powered Lifestyle today!